Track 2: Artificial Intelligence and Digital Transformation
Chairs:
A/Prof. Chengming Li, Sun Yat-Sen University, China
A/Prof. (HDR) Hiep Xuan Huynh, Can Tho University, Vietnam
A/Prof. Nhat Minh Viet Vo, Hue University, Vietnam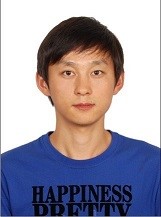 Chengming Li, associate professor at School of Intelligent Systems Engineering, Sun Yat-Sen University. He obtained Shenzhen Overseas High-level Talents Award in 2015, Shenzhen Nanshan District Leading Talents in 2016. He received the Ph.D. degree in Graduate School of Information Science and Electrical Engineering from Kyushu University, Japan, in 2015. His research interests include data mining, natural language processing, and intelligent internet. In recent years, he has published more than 50 papers in top international conferences or top journals including AAAI, SIGIR, EMNLP, COLING, IEEE TIP, IEEE TNNLS, IEEE TKDE, IEEE TCSV, and received the Best Paper Award at the 2019 IEEE WCNC Conference.
Hiep Xuan Huynh received the Engineer degree from Can Tho University (CTU), the master's degree from the l'Institut de la Francophonie pour l'Informatique (IFI), the Ph.D. degree from the Polytechnics School of Nantes University (Polytech'Nantes), and the Habilitation à Diriger des Recherches (HDR) degree from the l'Université de Bretagne Occidentale (UBO), all in computer science. He is an Associate Professor of computer science with the College of Information and Communication Technology, Can Tho University, Vietnam. His research interests include modeling of decisions with interestingness measure and fuzzy integral, recommender system with statistical implicative analysis, a cyber-physical system with cellular automata and wireless sensor networks, metrics for computer vision and population dynamics, medical, agriculture, aquaculture, and environmental issues.
Topics include, but are not limited to:
Artificial intelligence (deductive reasoning, planning, machine learning, natural language processing) Blockchain Internet of things Cybersecurity Cloud computing Edge computing
Big data
Parallel processing
Submission Guidelines: 1. Please submit your paper via https://www.zmeeting.org/submission/icmlsc2023.
2. Or send via e-mail icmlsc@163.com.