Contact

ICMLSC 2018
ICMLSC 2018, The 2nd International Conference on Machine Learning and Soft Computing, will take place in Phu Quoc Island, Vietnam, from February 2-4, 2018. ICMLSC 2018 is co-organized by the University of Science, Vietnam and Industrial University of Ho Chi Minh City.
ICMLSC 2018 is a not-to-be-missed opportunity that distills the most current knowledge on a rapidly advancing discipline in one conference. Join key researchers and established professionals in the field of Machine Learning and Soft Computing as they assess the current state-of-the-art and roadmap crucial areas for future research.
We aim to build an idea-trading platform for the purpose of encouraging researchers to participate in this event. The papers to be presented at ICMLSC 2018 address many grand challenges in modern engineering. The full papers to be presented will be peer-reviewed by expert reviewers including the whole Organising Committees members of ICMLSC 2018.
We will be thankful for the contributions to ICMLSC 2018. We look forward to your participation and continued engagement at future ICMLSC conferences.
Proceedings
Full Paper submitted and accepted papers after registration will be published in the International Conference Proceedings Series by ACM (ISBN: 978-1-4503-6336-5), which will be archived in the ACM Digital Library, and indexed by Ei Compendex, Scopus, and submitted to be reviewed by Thomson Reuters Conference Proceedings Citation Index (ISI Web of Science).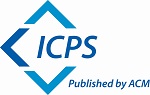 At the authors' choice, those works not suitable for publication, you can submit an abstract only and give the oral presentaiton at the conference.
Send your full paper/abstract to Easy Chair Submission System (.pdf only). Or submit directly via icmlsc@163.com
Important Dates
December 15th, 2017 - Full Paper/Abstract Submission Deadline
December 25th, 2017 - Notification Date
January 5th, 2018 - Full Paper/Abstract Registration Deadline (General)
January 5th, 2018 - Listeners/Groups registration deadline
February 2-4, 2018 - Conference Date
News
2018.02.11

ICMLSC 2018 held successfully in Phu Quoc Island. Hope all participants enjoyed the conference. Photos of ICMLSC. (click)

2017.10.20

ICMLSC 2018 listed in Sciencemeeting Online. (click)

2017.08.09

Welcome several excellent experts to join the committee. (click)

2017.07.12

ICMLSC 2017 proceedings has been indexed by Ei Compendex & SCOPUS. (click)

2017.04.13

Accepted papers of ICMLSC 2017 published by ACM has been online. (click)

2017.02.20

Submission opens now.
Sponsored by